SPOTLIGHT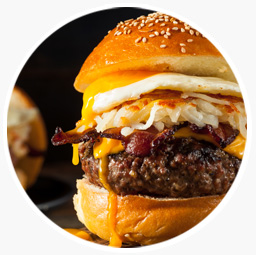 Wake up and smell the coffee: breakfast is hotter than ever! In fact, total breakfast occasions are forecast to grow 5% through 2019. But why limit the appearance of popular breakfast flavors to only the morning hours? Rethinking the marinades, toppings and condiments that accompany non-breakfast items (such as burgers, pizza and salads) to include twists on flavors of hollandaise sauce, syrup or jam is one easy way to get started with AM-PM mashup dishes. Nighthawk Breakfast Bar in Venice, California, for example, serves a "Bigbird & Shortstack" with buttermilk fried chicken, sweet potato pancakes, gochujang butter and Vermont maple syrup.
Additionally, traditional center-of-the-plate breakfast items can be reworked to pull double duty at lunch or dinner. Consumers are embracing innovative dishes like savory oatmeal bowls topped with sun-dried tomato and basil pesto, or waffle tacos with chorizo, black beans and ranchero sauce. A balance of sweet and savory flavors is essential for creating dishes that will leave a lasting impression, no matter the daypart.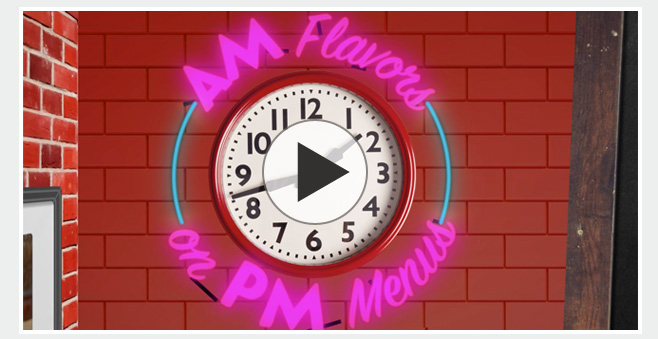 Bacon at breakfast? A no-brainer. But why not incorporate the flavor of bacon into beverage, entrée and dessert applications, too? Learn how in our latest video, featuring new Custom Culinary® Gold Label Bacon Base recipes.
MENU INSPIRATION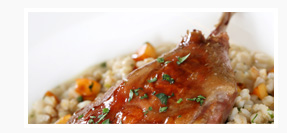 Bacon-Onion Glazed Duck with Summer Peach and Barley Risotto
A tender braised duck leg glazed with Custom Culinary® Gold Label Bacon Onion Marmalade, served over a bed of creamy Parmesan whole grain barley risotto, roasted peaches, chives and a drizzle of Custom Culinary® Honey Balsamic Sauce.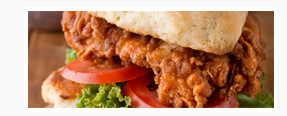 Truffle Honey Chicken & Biscuit Sliders
Flaky buttermilk biscuits stuffed with Custom Culinary® Truffle Honey Compote-infused fried chicken, aged cheddar cheese, gem lettuce and Custom Culinary® Tomato, Bacon and Onion Jam.
CUSTOM CULINARY® FEATURED PRODUCTS
Sweet, savory or spicy—no matter your preference or menu needs, Custom Culinary® can harness the comforting flavors of breakfast into new, unexpected formats with completely customized products such as these.
Bloody Mary BBQ Sauce
Mustard Caper Hollandaise Sauce
Tomato, Bacon and Onion Jam
Truffled Honey Compote
Fiery Red Eye Gravy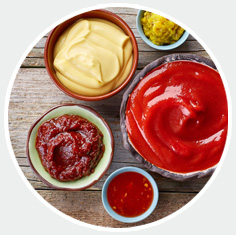 PROMOTIONS
Our Gold Label True Foundations™ Bases feature clean, simple ingredient decks for the ultimate made-from-scratch taste—delivering authentic flavor, responsibly!.
BOGO GOLD LABEL TRUE FOUNDATIONS™ BASES
Download our buy one case, get one free rebate here.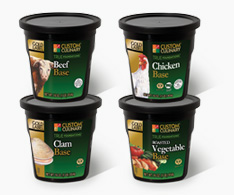 AUTHENTIC VOICE
Michael Smith, CEC, AAC
, is here with a look at the unique morning-evening flavor combinations he's been loving lately. Read his latest blog post.
View blog post »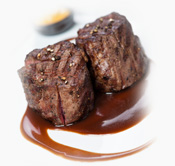 FlavorIQTM
 from Custom Culinary
®
is a revolutionary approach to product development. Our four-step process delivers fast, intelligent menu innovations to meet your needs.
Click here
to learn more about Custom Culinary
®
and FlavorIQ
™
.
Sources:
Katie Ayoub, "5 Breakfast Trends to Watch," Flavor & The Menu, November 2015.
"How breakfast becomes an all-day occasion," Refrigerated & Frozen Foods, May 2016.
"U.S. Consumers Love Their Breakfasts and Morning Snacks Whether In- or Away-From-Home," NPD, May 2016.