SPOTLIGHT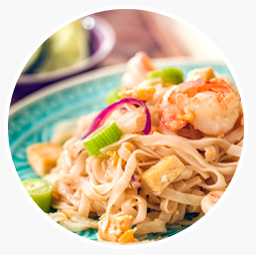 Southeast Asian cuisine has made a huge impact on American menus over the past decade. Now that the dishes of Thailand and Vietnam have achieved mainstream status, the island cuisines of Malaysia, Singapore, Indonesia and the Philippines are moving to the forefront. But their culinary stories are not so easily defined. Cultural demographics, colonial history, trade routes and diverse geography are just some of the factors that play into the differences between foods found in each country, city and even individual islands. That being said, many dishes from the region are characterized by a lightness of preparation—fresh herbs, bright citrus, boiling and steaming. Incorporating distinctly Southeast Asian ingredients into sandwiches, soups and stir-fry dishes is a great way to introduce patrons to a new world of culinary adventure!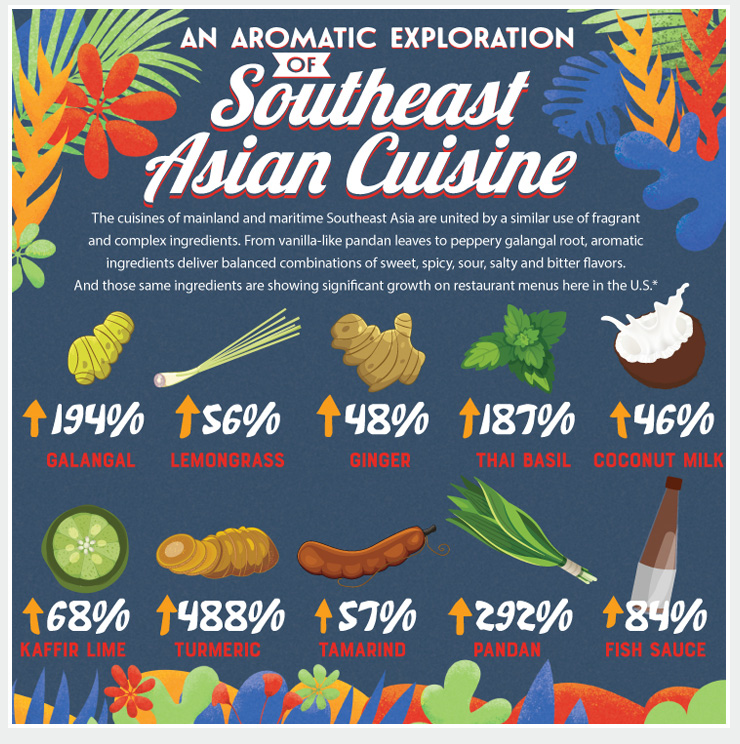 MENU INSPIRATION

Bandung Chicken and Waffles
East meets west in this twist on the brunch classic. Chicken thighs, dredged in flour and Custom Culinary® Indonesian Rendang Curry, are fried to a perfect golden-brown and served over a lemongrass waffle with a ladle of coconut gravy on top.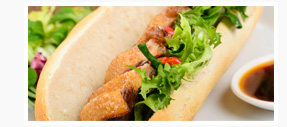 Adobo Bánh Mì
A fusion of Filipino flavors in the classic Vietnamese sandwich, featuring crunchy pieces of chicharrón tossed in a rich Custom Culinary® Filipino Adobo Concentrate sauce. They're layered on a crispy rice flour baguette with fresh herbs and a pickled pineapple-veggie slaw. Serve with garlic rice or lumpia.

Laksa Noodle Bowl
Starting with a savory Custom Culinary® Laksa Soup Base, add coconut and lemongrass to create a hearty bowl filled with wide rice noodles, a choice of chicken, shrimp or tofu and an assortment of fresh vegetables and herbs.
CUSTOM CULINARY®
FEATURED PRODUCTS
Serve up soups, curries and stews that taste like they've been slow-simmering for hours—made easy with sauces, bases and flavor concentrates from Custom Culinary®.
Beef, Chicken and Vegetable Pho Concentrates
Indonesian Rendang Curry
Thai Vegan Broth
Filipino Adobo Concentrate
Laksa Soup Base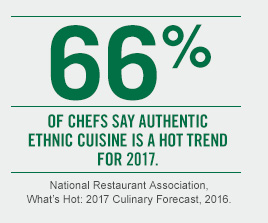 PROMOTIONS
Wholesome dishes have never been easier to create, thanks to clean label Gold Label True Foundation™ Bases from Custom Culinary®.
BOGO GOLD LABEL TRUE FOUNDATIONS™ BASES
Download our buy one case, get one free rebate here.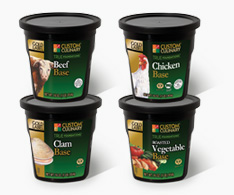 AUTHENTIC VOICE
Richard Reilly, CEC, CCA
, shares his take on the evolution of regional global cuisine here in the U.S.—including savory Indonesian and Cambodian dishes that have caught his attention lately. Read his latest blog post.
View blog post »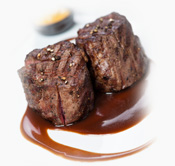 FlavorIQSM
from Custom Culinary
®
is a revolutionary approach to product development. Our four-step process delivers fast, intelligent menu innovations to meet your needs.
Click here
to learn more about Custom Culinary
®
and FlavorIQ
SM
.
*Infographic: Datassential MenuTrends, U.S. menu penetration growth 2005-2017.

Sources:
Judi Zienchuk,"Tasty Travel: A Guide To Southeast Asian Culture Through Spices," Epicure & Culture, February 11, 2014.
"Laksa: Discovering Malaysia's signature dish," Asian Correspondent, October 24, 2012.
"List of Asian cuisines," Wikipedia, accessed June 2017.