Grand Prize Winner of the 2nd Annual Think Fresh Soup Recipe Contest Presented with Award
Jul 09, 2014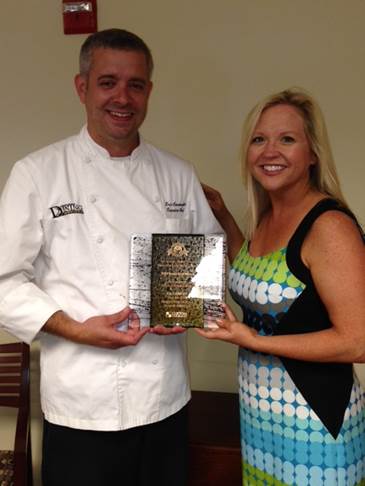 Jansen Fredal of Custom Culinary® presented Eric Cartwright, of the University of Missouri, with the Grand Prize award for placing first in our 2014 Think Fresh Soup Recipe Contest!  
This year we celebrated National Soup Month in January with our 2nd Annual Think Fresh Soup Recipe Contest. We asked participants to submit their favorite soup recipe featuring a Custom Culinary® Gold Label or Master's Touch® Base.
Eric Cartwright placed first with his winning recipe, Corn & Crawfish Chowder.
Congratulations Eric!