Custom Culinary® Launches New Master's Touch® Flavor Concentrates
May 13, 2015
 Custom Culinary® Launches New Master's Touch® Flavor Concentrates
Lombard, IL (May 13, 2015) – Custom Culinary® Master's Touch® Flavor Concentrates help operators bring today's culinary trends to life. Made with real ingredients such as lime, garlic, onion and chili peppers—including jalapeño, ancho and chipotle—these concentrates deliver authenticity with ease, adding global inspiration to dishes across any menu.
The line includes five on-trend varieties that are easy to use in sauces, gravies, soup, glazes, marinades and many center-of-the-plate entrées. These versatile products give signature flair and a boost of flavor on demand to tacos, burgers, sandwiches and more!
Varieties include:

Chipotle * Ancho * Sriracha Lime * Southwest * Roasted Garlic
As today's patrons expand their palates to include more diverse flavors, operators can keep up with the demand by offering unique twists on classic dishes. Think Sriracha-Lime Chicken Wings, Ancho Pumpkin Soup or Southwest Mango Ice Cream Sundaes.
Custom Culinary® Master's Touch® Flavor Concentrates are a valuable addition to every chef's repertoire. They perform well across many menu applications, giving operators a simple, cost-effective way to create scratch-cooked flavor every time. Custom Culinary® Master's Touch® Flavor Concentrates contain no added MSG, with zero grams trans fat per serving. Vegan and gluten free varieties are also available.
Custom Culinary® Master's Touch® is also home to distinctive, classic Sauce & Gravy Concentrates, including Hollandaise Sauce, Alfredo Sauce, Demi-Glace Sauce, Beef Gravy, Turkey Gravy and Herb Roasted Au Jus.
For more information about Custom Culinary®, call 866.878.3827 or visit us at www.customculinary.com.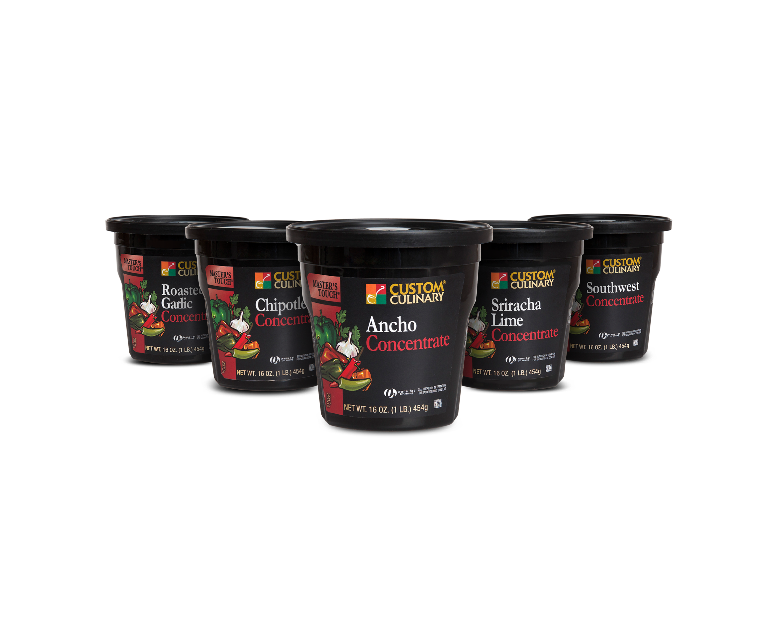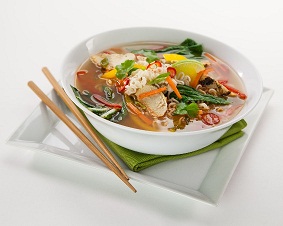 About Custom Culinary, Inc.
Custom Culinary, Inc. is focused on a single mission: creating the finest-quality, most authentic Culinary Flavor Systems. Our full line of bases, sauces, gravies and soup mixes deliver exceptional flavor, aroma and consistency for all your signature dishes. Crafted by our team of industry-leading culinary experts, our products assure incredible performance in a variety of easy-to-use formats.