Chef Richard Reilly Receives Prestigious Antonin Carême Medal
Dec 20, 2016
CHICAGO (December 20, 2016) Richard Reilly, was named as one of five 2016 recipients of the Antonin Carême Medal presented by the American Culinary Federation's San Francisco Chapter, honored at the historic St. Francis Yacht Club.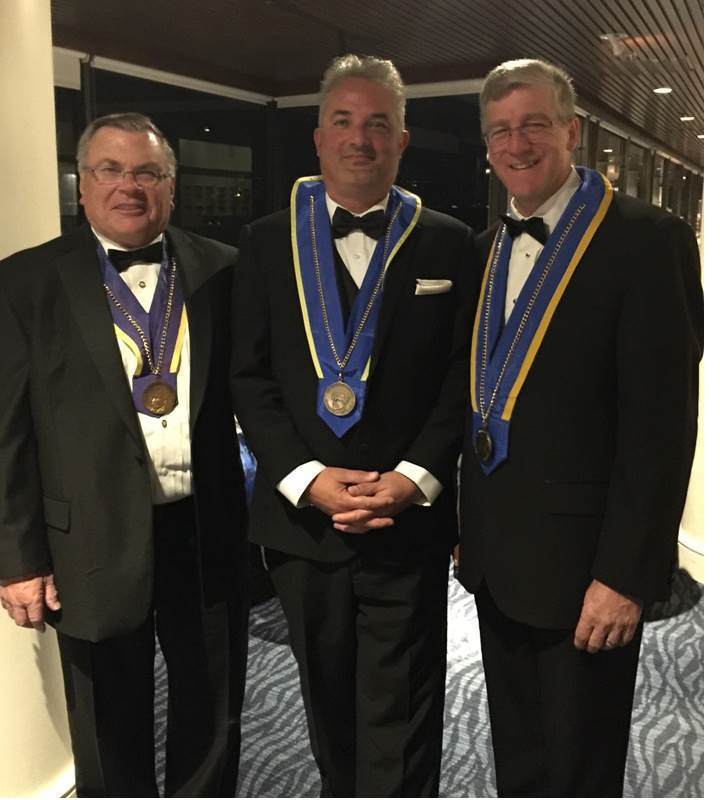 Chef Reilly's earliest memories of cooking began on his grandparents' farm in Central New York. At the age of six, he would assist his Italian grandmother with the preparation of scratch made pasta, bread, sauces, and baked goods, as well as butcher livestock. Upon completion of his culinary apprenticeship with Jean Pierre Dubray at Le Chardonnay Restaurant, Reilly then joined him at Ritz Carlton Hotels. To continue to develop his passion for culinary excellence, Reilly held prestigious positions with premier organizations such as: Marriott Hotels, Walt Disney Resorts, Universal Pictures, and eventually Custom Culinary® as Corporate Executive Chef.
The Antonin Carême Medal program was founded by The Chefs Association of the Pacific Coast, Inc. (now the ACF San Francisco Chapter) in 1969. The program honors those rare individuals who have made extraordinary contributions to the culinary profession, particularly to education and the advancement of gastronomy and the culinary arts. Prospective recipients demonstrate unequaled culinary excellence along with the highest compassionate, humane qualities. The medal was named after Chef Marie-Antoine (Antonin) Carême (1784-1833) who was born in Paris at the height of the French Revolution. He is well known for greatly simplifying and codifying the style of cooking known as haute cuisine. Carême is often thought of as the first celebrity chef.
According to Scott Gilbert, CEC, AAC, HGT, Director of Culinary at Custom Culinary® and member of the Honorable Order of the Golden Toque, Reilly exemplifies all the positive attributes that the Antonin Carême Medal represents.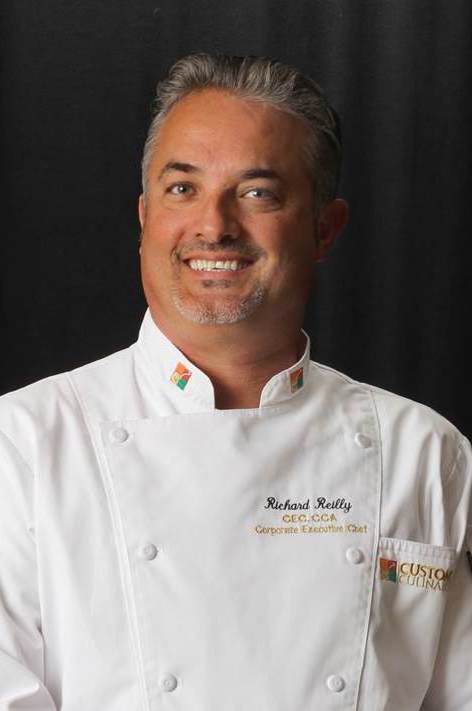 "I have known Richard for many years and currently work closely with him. He is one of the rare few who live the best qualities of our profession every day. His high integrity, impeccable culinary capabilities, business acumen and drive to do the right thing in every situation has earned him highest regard from all those who know him," Gilbert said.
Custom Culinary® is proud to have a third recipient of this prestigious medal on our culinary team as well. Industry pioneer Mike Minor was awarded the 94th Antonin Carême Medal, and Scott Gilbert was awarded the 156th.
For more information on Custom Culinary®, please visit www.customculinary.com
###
About The American Culinary Federation 
The American Culinary Federation, Inc., established in 1929, is the premier professional organization for culinarians in North America. With nearly 20,000 members spanning more than 230 chapters nationwide, ACF is the culinary leader in offering educational resources, training, apprenticeship and accreditation. In addition, ACF operates the most comprehensive certification program for chefs in the United States. ACF is home to ACF Culinary Team USA, the official representative for the United States in major international culinary competitions, and also holds the presidium for the World Association of Chefs Societies, the largest international network of chef associations with more than eight million members globally. For more information, please visit www.acfchefs.org
About Custom Culinary®
For over 70 years, Custom Culinary® has been perfecting the art of flavorful food.   We are a wholly owned subsidiary of Griffith Foods, food and flavoring experts worldwide for 90 years.  Custom Culinary® draws on these years of experience to set our course for the future with a renewed emphasis on the authentic flavor and the extraordinary quality of our culinary flavor systems for foodservice, chain accounts and retail.