SPOTLIGHT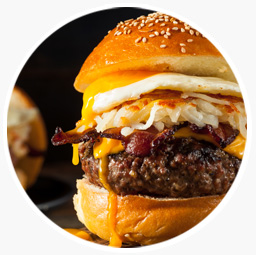 Wake up and smell the coffee: breakfast is hotter than ever! In fact, total breakfast occasions are forecast to grow 5% through 2019. But why limit the appearance of popular breakfast flavors to only the morning hours? Rethinking the marinades, toppings and condiments that accompany non-breakfast items (such as burgers, pizza and salads) to include twists on flavors of hollandaise sauce, syrup or jam is one easy way to get started with AM-PM mashup dishes. Nighthawk Breakfast Bar in Venice, California, for example, serves a "Bigbird & Shortstack" with buttermilk fried chicken, sweet potato pancakes, gochujang butter and Vermont maple syrup.
Additionally, traditional center-of-the-plate breakfast items can be reworked to pull double duty at lunch or dinner. Consumers are embracing innovative dishes like savory oatmeal bowls topped with sun-dried tomato and basil pesto, or waffle tacos with chorizo, black beans and ranchero sauce. A balance of sweet and savory flavors is essential for creating dishes that will leave a lasting impression, no matter the daypart.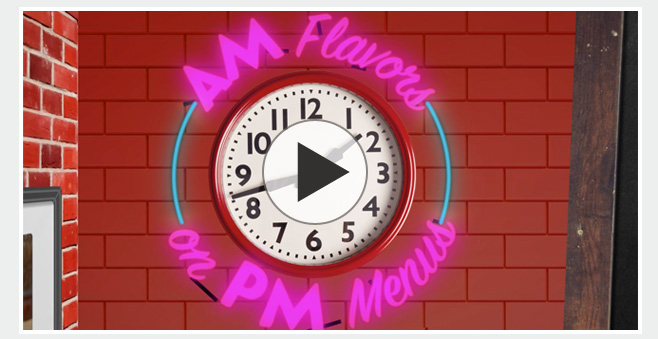 Bacon at breakfast? A no-brainer. But why not incorporate the flavor of bacon into beverage, entrée and dessert applications, too? Learn how in our latest video, featuring new Custom Culinary® Gold Label Bacon Base recipes.
CUSTOM CULINARY® FEATURED PRODUCTS
Thanks to delicious sauces, jams and bases from Custom Culinary®, it's never been a better time to add breakfast-inspired flavor to dishes across the menu.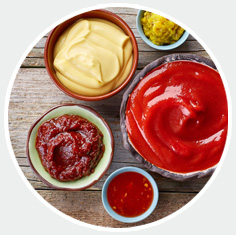 PROMOTIONS
Our Gold Label True Foundations™ Bases feature clean, simple ingredient decks for the ultimate made-from-scratch taste—delivering authentic flavor, responsibly!.
BOGO GOLD LABEL TRUE FOUNDATIONS™ BASES
Download our buy one case, get one free rebate here.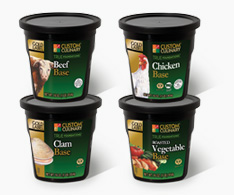 AUTHENTIC VOICE
Michael Smith, CEC, AAC
, is here with a look at the unique morning-evening flavor combinations he's been loving lately. Read his latest blog post.
View blog post »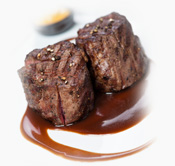 FlavorIQTM
 from Custom Culinary
®
is a revolutionary approach to product development. Our four-step process delivers fast, intelligent menu innovations to meet your needs.
Click here
to learn more about Custom Culinary
®
and FlavorIQ
™
.
Sources:
Katie Ayoub, "5 Breakfast Trends to Watch," Flavor & The Menu, November 2015.
"How breakfast becomes an all-day occasion," Refrigerated & Frozen Foods, May 2016.
"U.S. Consumers Love Their Breakfasts and Morning Snacks Whether In- or Away-From-Home," NPD, May 2016.