SPOTLIGHT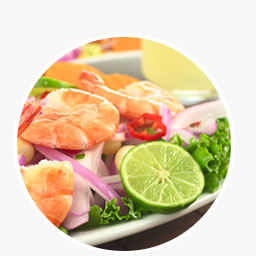 Raise your glass to an exciting new twist on the mixology trend. Cocktail flavors are moving from the bar to back-of-house, in the form of glazes, salad dressings, sauces and condiments. Rather than a typical cocktail pairing (i.e. matching a beverage to a dish) it's about creating signature menu items that showcase the alcohol-inspired flavors within. Whiskey glazes and vodka sauces have been popular with patrons for years, but the newest alcohol-infused ingredients are more in line with craft cocktails than simply base spirits. Ready-to-use products featuring these flavor profiles simplify the development process, too. Desserts, grilled meats, seafood and fruit dressed with mojito syrup, a Manhattan reduction or a Paloma drizzle bring new life to traditional menu items. We'll drink to that!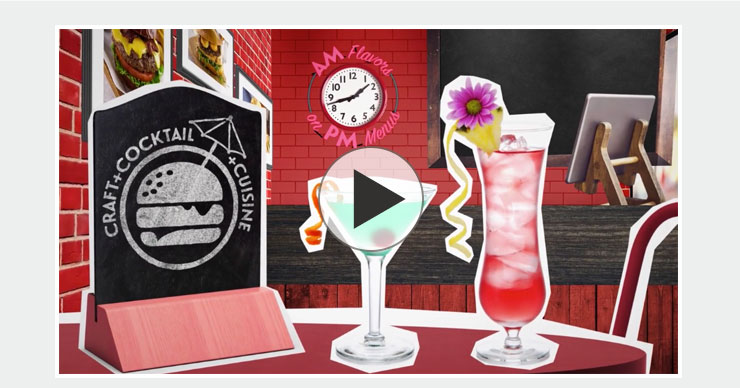 Get inspired! We'll show you how to transform the flavors of popular cocktails into signature soups, appetizers and entrées in our latest video.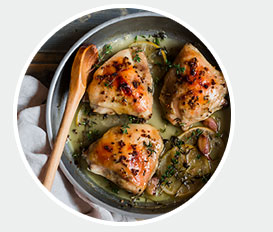 CUSTOM CULINARY® FEATURED PRODUCTS
Ready to use sauces and concentrates from Custom Culinary® are the perfect flavor carriers for cocktail-inspired condiments, dipping sauces and marinades.
PROMOTIONS
Start with Gold Label True Foundations™ Bases from Custom Culinary® as the foundation for alcohol-infused sauces, glazes and more.
BOGO GOLD LABEL TRUE FOUNDATIONS™ BASES
Download our buy one case, get one free rebate here »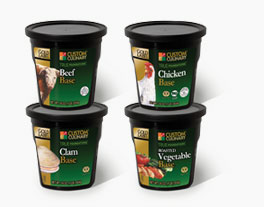 AUTHENTIC VOICE
Michael Smith, CEC, AAC
has some delicious tips for festive holiday menus featuring alcohol-inspired sauces and gravies. Read his latest blog post.
View blog post »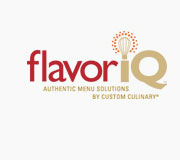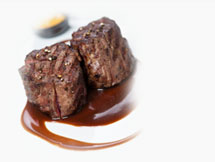 FlavorIQSM
from Custom Culinary
®
is a revolutionary approach to product development. Our four-step process delivers fast, intelligent menu innovations to meet your needs.
Click here
to learn more about Custom Culinary
®
and FlavorIQ
SM
.