From Southern-style breakfast to Thanksgiving dinner, gravy is the comfort-food classic that can make a meal memorable. Custom Culinary® gravies reflect the authentic, homestyle flavors and texture that both consumers and operators expect. Our gravies are versatile enough to be served on their own or elevated with the simple addition of one or two ingredients. 
Our portfolio includes meat gravies, white gravies and au jus in tiered formats to meet the needs of every operator. All Custom Culinary® gravies are made with premium ingredients, select seasonings and a state-of-the-art starch system, maintaining their taste and consistency for up to eight hours on a steam table.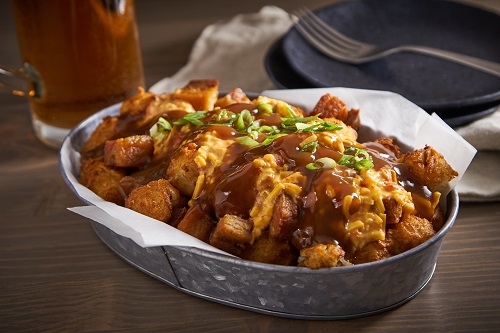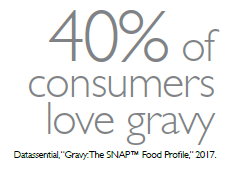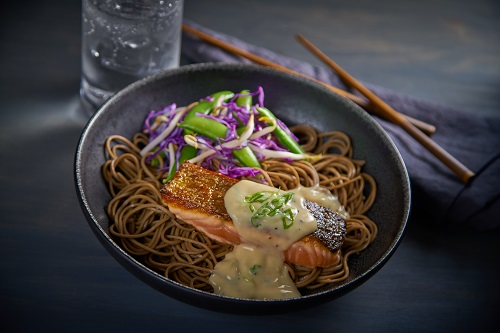 We offer two levels of gravies to meet every operators needs. Each level has been created to match the flavor and consistency of gravies made from pan drippings.
Custom Culinary® PanRoast® Gravy Mixes
High-quality dry mix gravy format
Simple one-step preparation - just add to water, boil and serve, or use your favorite preparation method
No MSG added and 0 grams trans fat per serving, to meet the nutritional demands of today's consumers
Low sodium options that are also gluten free (tested at less than 20 ppm gluten)
Custom Culinary® Master's Touch® Gravy Concentrates
Premium gravy offering
Convenient add-water-only paste concentrate format
Consistent performance and outstanding hold time
No MSG added and 0 grams trans fat per serving, to meet the nutritional demands of today's consumers
While traditional gravies will always be menu staples, they can also serve as a foundation for inspired varieties. Supported by industry insights and the latest culinary trends, our chefs have developed guides to creating signature gravies that can be featured in many dishes across dayparts. Click the video to get a taste of how our gravies can elevate menu items into something unique and unexpected!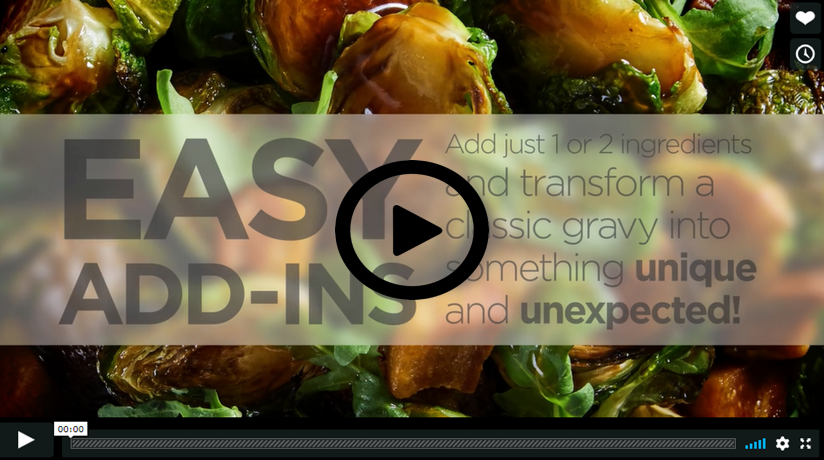 Click here to download our NEW Custom Culinary® Gravies Brochure for more information!
LOOKING FOR RECIPES?
Click here for our NEW Gravy recipes on our website.
Be sure to also check out the Custom Culinary® Easy Add-In Menu Guide. This Menu Guide includes over 50 easy add-in recipes for gravy with options for Brown and Beef Gravies, Chicken and Turkey Gravies, Pork Gravy, and White Gravies! The opportunities are endless with Custom Culinary® Gravies!