Processors:
The capabilities we offer food manufacturers are the result of our collaborative expertise. 
PRODUCT CUSTOMIZATION 
Whether a custom product is made at one of our state-of-the-art facilities, our Culinary Center or a customer's manufacturing plant, our R&D team constantly experiments with the newest ingredients and techniques in order to develop the most innovative and flavorful formulas. We also have products which meet the growing list of special health considerations: natural, Halal , no gluten ingredients, no trans fat, low sodium, vegan, and vegetarian, to name a few. 
FLEXIBLE PACKAGING
We produce a variety of products in a variety of formats in a variety of packaging options—and that gives food companies maximum flexibility to pick and choose. Packaging capabilities include jars, pails, drums, pouches, and totes. 
QUALITY AND SAFETY STANDARDS
A worldwide network of Custom Culinary® facilities exists to support customers locally, as well as those identified for regional growth. Each features flexible, reliable, and consistent manufacturing capabilities, world-class quality and food safety programs, secured formula protection and local market knowledge, ensuring our customers have the ability to gain a foothold in key markets more quickly and efficiently. We take pride in executing at the highest standards of excellence.  Click here to learn more about our Quality and Safety Standards.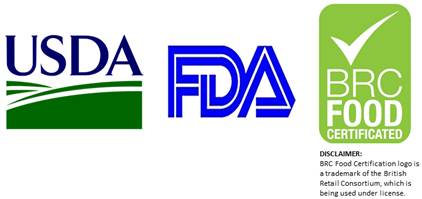 Contact our offices today to find out how Custom Culinary® food bases, sauces and gravies can help you.